Types of Extractor Hoods: from Classic to Modern
Choosing a new extractor hood is a decision that has more and more variables. This is because, in recent years, there have been advances in design, energy efficiency and installation.
What is an Extractor Hood, and What is it For?

A kitchen extractor hood is an appliance responsible for vacuuming and extracting all the smoke, odours, and steam generated while cooking. Its function is one of the most vital elements in kitchens, especially in the new trend of kitchens opening to the living room or other rooms in the house.
As a curiosity, the world's first extractor hood was made and marketed in the 1940s by the American company Vent-A-Hood.
What Types of Extractor Hoods are There?
Extractor hoods can be classified according to several criteria; on the one hand, their operation or the treatment of the air they extract, and, on the other hand, according to their design or placement.
According to Air Treatment
Suction. It is the predominant system in the market. These hoods suck the air through a pipe system that expels it outside the house.
Recirculation. The recirculation, or filtering system, incorporates a series of filters within the extractor hood to purify the extracted air. This system does not require any complications during the installation since not necessary to install the pipe system that expels the air to the outside.
Types of Extractor Hoods According to Their Installation
Considering the installation and design of the hoods, we find the following options: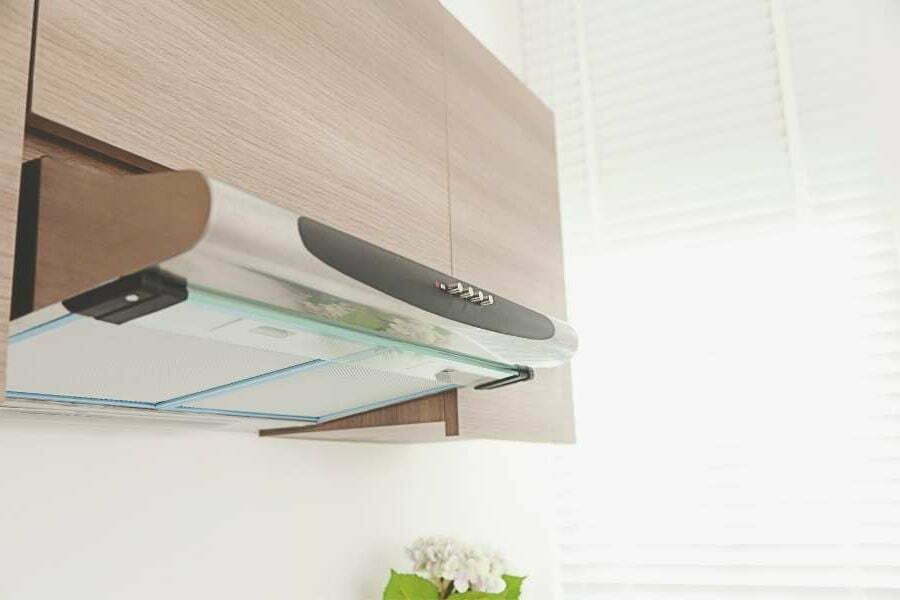 Conventional extractor hoods are those installed under an upper cabinet, which covers and hides the tube and the fan. These are the "models of a lifetime"
These extractor hoods integrate perfectly with the furniture and kitchen design, making them practically invisible to the naked eye.
If you have a kitchen with an island, this type of hood is the best option for you. These are models suspended directly from the ceiling, standing placed above the kitchen island, facilitating the extraction of smoke and odours.
You Can Choose all Kinds of Colours!
From opting for elegant stainless steel or cream tones, you can choose the colour you want for your extractor hood, making it fit and combine with your kitchen esthetic line.