Get the Countertop
of Your Dreams
We will respond in a few hours.
We advise you throughout the process of acquiring your new countertop
Take advantage of this exclusive promotion we offer you in Carrara White, Calacatta Aroma, Calacatta Gold, and Sakura at prices you cannot refuse.
Carrara white quartz is one of the iconic luxury quartz featuring shades of white and gray. An eye-catching Carrara marble-styled quartz worktop adds sophistication to any kitchen or bathroom and can be suited to classic and contemporary styles.
93% pure quartz crystal, 7% resins, color pigments and others
Carrara quartz is suitable for a variety of applications, not just limited to kitchen counter surfaces but also for floors and backsplashes. It can be used in any interior area, including fireplaces, walls, and wet rooms.
Unlike marble countertops, Carrara quartz countertops require little to no maintenance as they are non-porous and resistant to stains and bacteria.
used indoors and outdoors.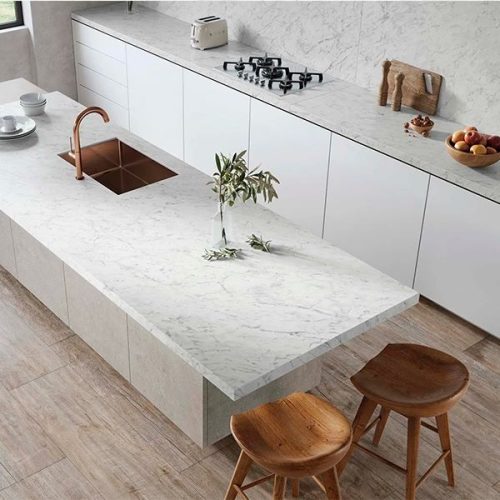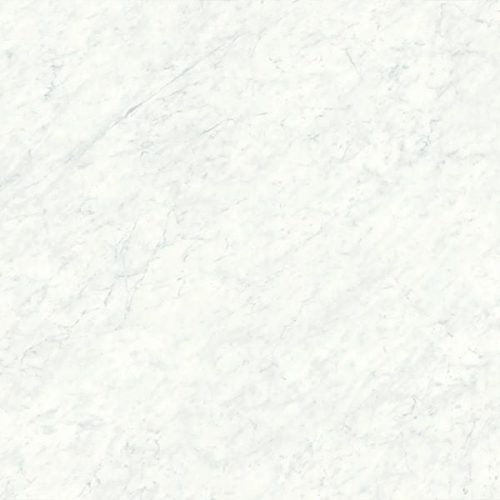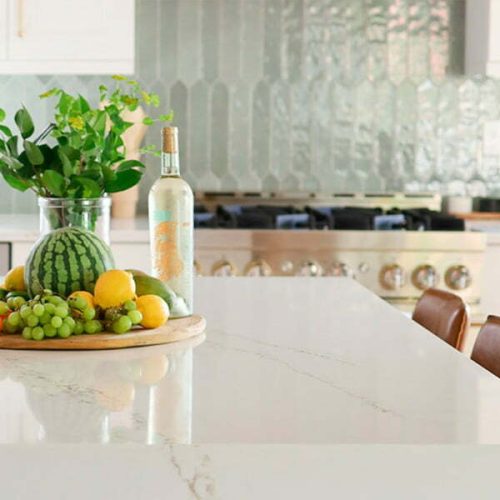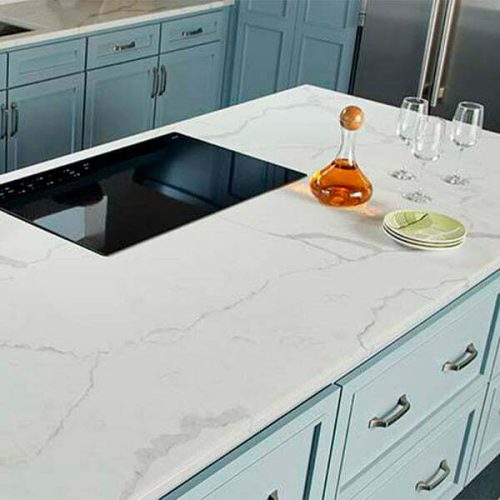 Calacatta Aroma Quartz is a beautiful marble-like quartz featuring a warm white background enhanced by delicate gray veining highlighted with enchanting gold accents.
Unlike natural marble that succumbs to water spots and stains, the white colour of this engineered surface will stay bright thanks to the non-porous surface. Introduce marble-inspired quartz as a countertop, backsplash, or wall accent in any kitchen, bathroom, bar, or entryway.
The wide-view Calacatta gold quartz stone stands out against its solid white background. Balanced and bold, Calacatta Gold adds an air of confidence to any space. This popular white quartz makes a striking statement with a crisp white background and elegant golden brown veining.
Quartz. Considered one of the trendiest countertop materials of the year, homeowners and designers alike love Calacatta Gold. The stone's graceful appearance, beautiful colour, and sophisticated pattern have seen the quartz material skyrocket in popularity. space. This popular white quartz makes a striking statement with a crisp white background and elegant golden brown veining.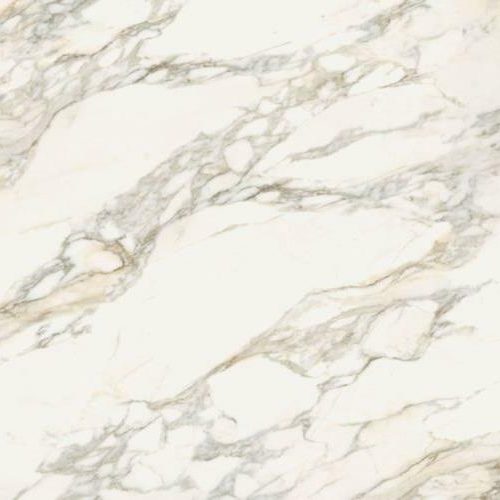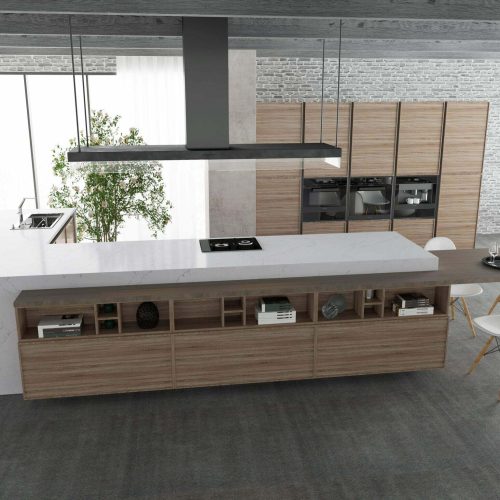 Sakura Quartz is a quartz surface specifically designed for use in kitchens. It is made of a mixture of natural quartz and resins, which gives it excellent durability and resistance to stains and scratches. air of confidence to any space. This popular white quartz makes a striking statement with a crisp white background and elegant golden brown veining.
Durability: Sakura quartz is resistant to stains, scratches, and breakage, making it ideal for use in a high-activity kitchen.
Easy to clean: The surface of Sakura quartz is smooth and non-porous, which means it's easy to clean. Any spills or stains can be easily wiped away with a damp cloth.
Variety of colours and designs: Sakura quartz is available in an ample diversity of colours and designs, allowing you to customize your kitchen and create a unique look.
Heat-resistant: Sakura quartz is heat-resistant and will not burn or melt at average cooking temperatures.
The countertop you want at the best price in the market
We will respond in a few hours.
 We manufacture and install countertops without intermediaries, with very high-quality standards. Our response time is among the fastest in the industry. 
We manufacture and install countertops from small remodels to large multi-unit apartments, restaurants, schools or commercial buildouts. We're prompt, precise, professional and committed to bringing your vision to life.
What our customers say in our
Google Business profile
shawnandnatalie shawnandnatalie
2023-04-05
Great experience working with Canada Countertops, on time and professional. I would use these guys for any new countertops in the kitchen and bathrooms. Cheers
Very good experience with this company. Would recommend if you require countertops
I just had the most beautiful Quartz counter tops installed! The company was very easy to work with. They were always quick to respond to my email and helped me every step of the way! We also had a bathroom vanity counter installed and it is WOW.
Anthony Gamage
2022-07-06
I found Canada countertops on Facebook marketplace and received an estimate based on my measurements. The estimate was less than the other companies I received estimates from and they said 3 to 4 weeks for installation. I went ahead and they installed in 2 weeks and the price was as per the quote. Countertops look excellent and the crew that installed them was very professional. Highly recommended
Did a great job and a great price!
Anne Dvorachek
2022-06-23
Highly recommend. The communication is very good, scheduling is accurate, workmanship and product is perfect. Very happy
Colin & Claudia McFadden
2022-05-31
Jeorge and his crew did a fantastic job on our counter tops, we have used them 2 times & have recommended to friend. We are happy with the workmanship, quality and pricing. Thanks guys.
Melody Sitchon
2022-05-30
Found them via google. Needed a Countertop installed in Kelowna, BC. Elizabeth was super responsive and I was able to coordinate the entire selection, purchase and installation from Toronto, Ontario. Would definitely use them again for other installations.
Great work Affordable prices Highly recommended
We will respond in a few hours.
Our installation process is fast, professional and guaranteed.