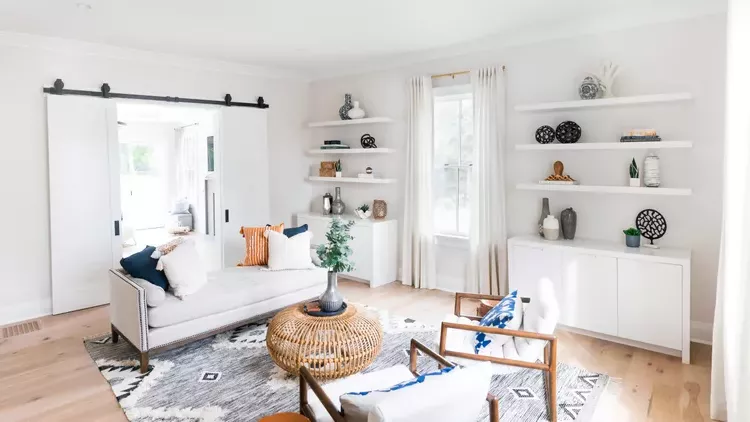 Design trends wax and wane, with what was once old becoming new again. Different styles—from retro to rustic—seem to keep coming back to life, often with a new twist on the old classic. In each style, you will find a blend of signature solid colours and patterns.
Floral prints have also been a popular option in interior design. Whether it's a bold floral wallpaper or a subtle floral accent pillow, these designs can add a touch of elegance and natural beauty to any space. Floral prints are often incorporated into traditional or country-style decor but can also be used to add a pop of colour and pattern to modern or minimalist interiors.
Patterns inspired by the earth have become a popular choice in interior design, bringing a sense of grounding and natural beauty into any space. From rich woodgrains and stone textures to earthy botanical prints and woven textiles, can create a warm and inviting atmosphere in any room. Rustic and organic, earth-inspired patterns can be used to add depth and texture to a space
They have been making a comeback in the world of fashion and interior design in the last few years. From bold geometric shapes to funky floral prints, also can add fun to any space. The colours used are often bright and bold, with shades of orange, mustard yellow, and olive green.
Have become our choice in interior design, offering a rich and diverse range of colours, textures, and forms. Often incorporate traditional techniques and natural materials, such as hand-dyeing and weaving with natural fibres like cotton and wool. In interior design, can be used to add a unique and exotic touch to a room, whether through accent pillows, wall hangings, or statement rugs.
Canada Countertops accompanies you in every step of remodelling your home, in theory, and practice, with our natural stones