Colours according to Feng Shui have much to say about your kitchen. Know which features are the most suitable and which ones you should not consider.
For the philosophy of feng shui, the kitchen is a very important area of the home. If it is clean, tidy and harmonious, it will be an abundant place full of good luck and stocked. For this reason, we must take care that its energy is always in balance something is achieved with hygiene and the correct use of colours in the decoration and furniture.
Yellow and Orange
To bring warmth and harmony, cuisine opts for oranges and yellows colours. These tones are used when searching for a more intimate sensation or to achieve a more familiar kitchen with a cozier atmosphere.
A kitchen in these tones is perfect for having a dining area or a place to share time with people since they convey comfort and tranquillity. Also, feng shui represents the power of fire, so you will always have a kitchen provided with abundance, serenity, and protection.
Green
To achieve this, the key is to introduce it in balance with another neutral colour as earth or white. You can use green in kitchen furniture, accessories, and appliances or place stripes of this tone on the walls. 
Green in feng shui is associated with the earth symbolizing growth, evolution, stability and firmness. All the forces of nature will be present in your kitchen and achieve an environment with permanent and solid energy.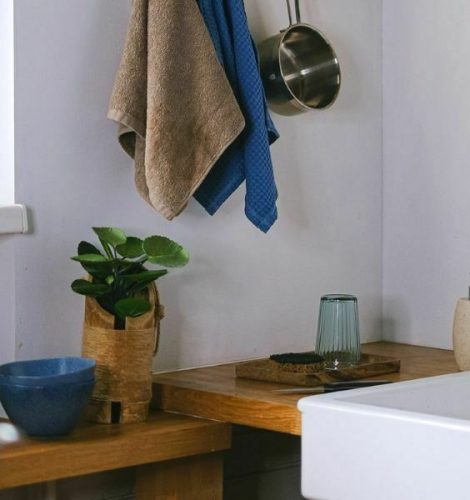 White and Beige
On an aesthetic level, an elegant kitchen will improve if you choose white and beige for the decoration. These colours, within the philosophy of feng shui, represent tranquillity and stability. Of course, try to add some touches of colour to the decoration since too much white can be overwhelming. Some of your furniture can be in stronger tones if you want a more sober style or adding colours if your looking for dynamism.
The colours that feng shui does not recommend are red, brown or black, as they break the flow of energy and destabilize the harmony that should exist in the kitchen.