What is Sintered Stone, and why are your Countertops and Floors Successful?
Sintered Stone Countertops are more resistant than marble and has revolutionized decorative surfaces. We tell you the reasons why sintered stone succeeds.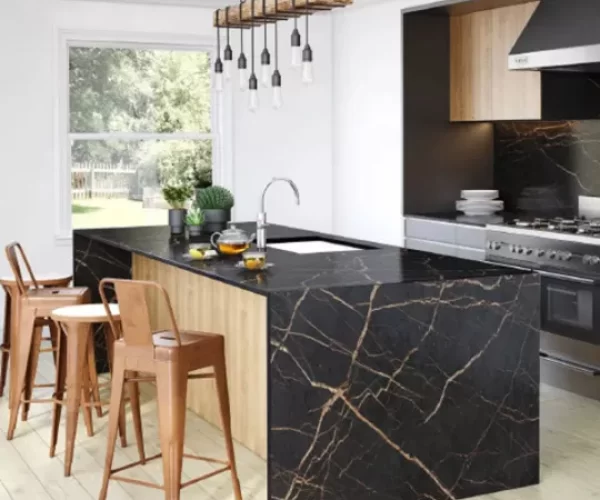 Kitchens are the heart of a home, and in addition to a beautiful and functional design, it is clear that a surface that adapts to all needs is needed. The same happens with our feet, are need a resistant floor. And that is where the sintered stone is consolidated as the best option since it has some advantages over marble or porcelain. What is sintering? Very simple: heating the raw materials (quartz, oxides, silica, glass, feldspar…) in industrial furnaces until fully compacted. The result? Some surfaces and floors have more advantages than marble or porcelain.
It is Sustainable and Ultra Hygienic
Sintered stone is a surface of natural origin that has new formulations that make it even more sustainable, including models that incorporate up to 90% recycled raw materials in their formulation.
The surface is perfect for the kitchen as don't have any porosity. Due to its large format, there are hardly any joints, which makes it very clean, at the same in terms of design and hygiene.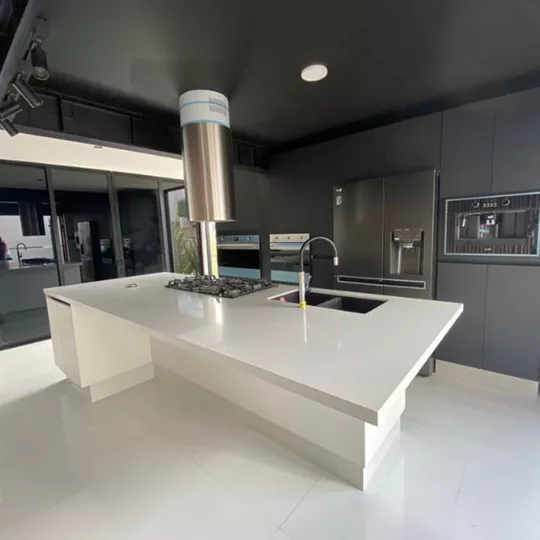 It of Designed and Resistant
The variety of colours and textures is too expansive, inspired by natural elements such as marble, stone, metals or wood, combining the latest generation models with timeless proposals. And it can be too fine (up to three millimetres).
It is resistant to scratches, high temperatures and stains. The surface does not suffer, nor does it affect the colour, nor does it stain. And it is lighter than marble, for example.
It is Versatile and Easy to Maintain
Sintered stone is a highly versatile surface that can be integrated into all kitchen spaces, such as floors, walls or furniture, as well as the dining room and living room, forming a frictionless, dynamic, fluid, attractive and elegant unit.
These are too easy surfaces to clean, as they are resistant to most chemical cleaning agents, and in most cases, just using a damp cloth will suffice.