It is important to know how to clean your own numbers, since the same method does not work for all the same. Find out how to clean countertops and keep them in top condition.
Walk into any kitchen showroom and you'll see an astounding number of countertop options. Marble, Granite, Quartz, Porcelain… each has its selling points—and its own cleaning and maintenance needs. That is why it is essential to educate yourself on the type of product you want before you buy. Your counter material should be in service of your design, but it should also be practical. To keep any surface looking good, you need to make sure you take the proper precautions and avoid scratching or exposure to intense heat.
Beyond buying a proper cutting board and steering clear of direct surface-to-heat contact, heed these expert tips on how to clean countertops based on the material you have in your kitchen.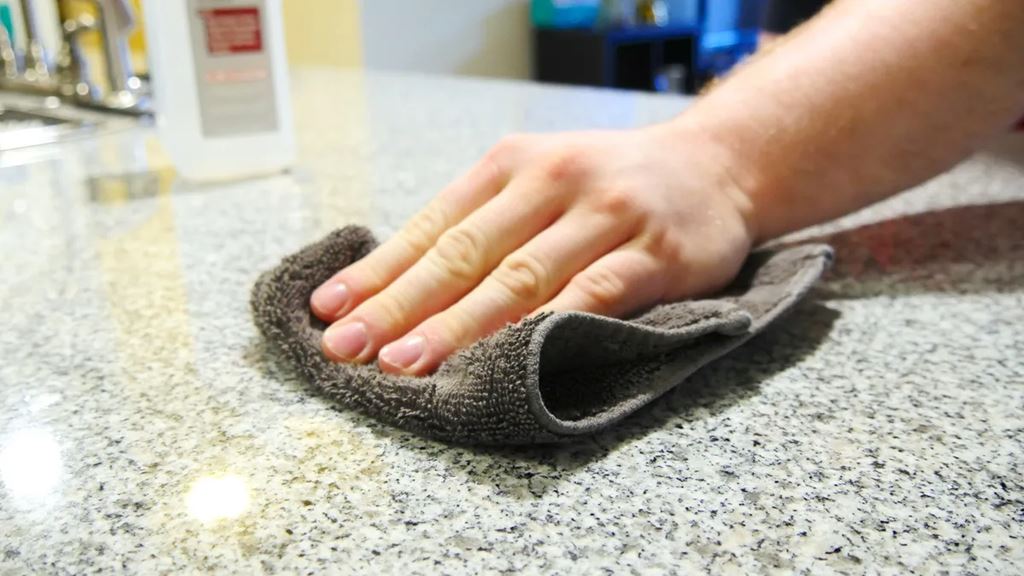 How to Clean Marble and Granite Countertops
Cleaning:
Using a mix of warm water and mild dish soap for everyday cleaning, following up with a microfiber towel to shine up the stone. Avoid abrasive or acidic cleaners, which can strip the sealer and etch the stone.
Stain Removal:
For stains on granite or marble countertops, clean with a paste of baking soda and water (for oil-based stains) or hydrogen peroxide (for water-based stains). Apply the paste to the stain, cover with plastic wrap, and tape down the edges. Let sit for a few days (or overnight at the very least), and then rinse off the paste. Repeat the process if the stain isn't completely gone. Be sure to do a spot test first to make sure the method won't affect the color or finish of the stone.
Sealing:
These surfaces are popular for their tough-as-rocks durability, but they do need to be resealed regularly to protect them from stains. Reseal granite once a year and marble every few months.
How to clean your countertops, those of quartz or engineered stone
Cleaning:
Made from resin-bound quartz crystals, engineered stone re-creates the look of its natural counterparts without requiring the same maintenance. Like the others, these countertops can be washed with mild soap and water.
Stain Removal:
Quartz countertops are largely stain-resistant, but if you do come across a persistent mark that soap and water can't handle, use a glass cleaner and a nonabrasive sponge.
Sealing:
Engineered stone countertops don't need any resealing to stay in pristine condition.
How to Clean Porcelain worktops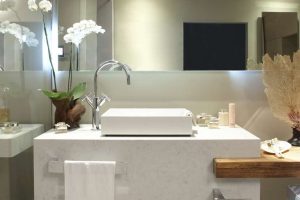 Although they sound fragile, Porcelain worktops are easy to clean and care for. Modern manufacturing processes have transformed the humble ceramic into a beautiful and practical worktop material that can stand up to the rough and tumble of everyday life without chipping, scratching or cracking.
Daily cleaning routine for Porcelain worktops
Mopping up any spills as soon as possible plus a daily wipe down with a damp cloth should be sufficient. If you want to use something more than water, a gentle cleaner like washing up liquid will do the trick.
Deep cleaning your Porcelain worktops
the first step is to give them a thorough clean with a gentle cleaning product designed to cut through grease and food-related dirt. Once any dirt has been removed, a thorough rinse will remove the product itself, as residue may cause the surface to look dull. Drying to a shine with a soft cloth may be all that's needed to complete the job.
What to avoid
It's important not to make the situation worse. Do not use harsh chemicals, such as bleach, or abrasive cleaning cloths, such as scourers or steel wool. These are unlikely to damage the worktop itself, but will cause scratches and micro-abrasions which can dull the polish of your worktop. Instead, choose a specialist cleaning product designed to work on porcelain or sintered stone worktops and follow the instructions fully. These can often cut through residue left by other cleaning products and restore the beauty of the porcelain.